Our strategy mentors come from: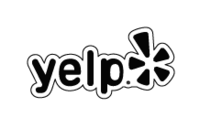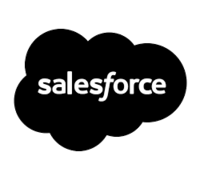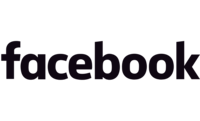 Past strategy Pathrisers placed at: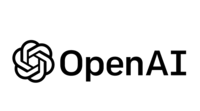 DESIGNED FOR YOUR PATH
We specialize our accelerator based on your needs
Free Until You Get Hired
Don't pay anything until you've already landed a position at a top technology company.
1-on-1 With a Personal Mentor
Focus on what you need help with in order to land your dream job. We're in your corner.
Online and Flexible
No need to uproot your life to change it. Schedule sessions that fit into your busy life.
Average Placement in 4 Months
With Pathrise, ensure that you'll be able to start building real world experience fast.
DON'T PAY UNTIL YOU GET PAID
There is no upfront cost required to enroll in Pathrise; we only get paid when you do. After you've been hired and start work, you'll pay back 9% of your first year's income over 6 months. We'll make sure you don't pay anything, even from your current job or income, until you move on to your next step.

Alternatively, you have the option to pay upfront instead of signing an income share agreement. The upfront fee of the program is $5500, and job seekers who decide to fulfill payment upfront still receive both the 14-day trial and 12-month placement guarantees.
WE GET RESULTS
Proven to get you hired and make you more money
2.25x
increase in interview scores
$12,600+
above industry average compensation
14-DAY
FREE TRIAL
We've always shared our learnings about the job search transparently, and in the same spirit, we've made the first two weeks of Pathrise accessible and completely free to anybody who signs up. Now, you can attend the first two weeks of the program with zero commitment.
12-MONTH
GUARANTEE
We place 98% of our job seekers within 12 months, with average placement times of 4-5 months. As a promise to all Pathrise job seekers, if you join and aren't hired within 12 months, then we will give you the option to waive 100% of your income share and pay nothing.
PROGRAM OVERVIEW
Our comprehensive program covers both career and industry strategy
KICKOFF

Meet Your Career Mentor

Your career mentor will be your main point of contact throughout Pathrise, extensively trained and equipped with research into industry recruiting and hiring.

Work With Industry Experts

In addition to your career mentor, you will also be assigned an industry mentor who is an experienced product manager or strategic leader at a tech company.

WEEK 1

Optimize Your Resume and Online Profiles

We asked recruiters how to create a resume and portfolio destined for success. We'll teach you the best strategies we know to optimize everything.

Frameworks for Success in Case Interviews

We help you gain an understanding of the fundamental frameworks that work best for case interviews, so that you can be confident in your responses.

WEEK 2

Opportunity Sourcing

Pathrise will help you source opportunities and network effectively by breaking down tactics that have been tested for hundreds of job seekers before.

Product/Process Discovery Methods

We teach you a variety of product discovery frameworks, from CIRCLES to 6Ws, so that you can succeed in whiteboarding and written assignments.

WEEK 3-5

Interviewing Fundamentals

Through our behavioral matrix, we'll teach you how to nail your elevator pitch and draft answers to questions we predict with data.

Whiteboarding and Written Assignments

We break down real world examples of the best answers, helping you avoid the most common mistakes and increasing your chances of success.

WEEK 6-7

Intensive Interview Prep

Experience rigorous mock interview sessions as well as utilize weekly reflections with your mentor to improve after your real interviews.

Metrics, Iteration, and Launch Frameworks

As part of our program, we deep dive into metrics, iteration, and launching products so your knowledge is apparent in interviews.

WEEK 8

Salary Negotiation and Lifetime Network

For each offer you get, your mentor will help you negotiate for more money and better benefits and leverage our growing network of job seekers.

Product, Strategy and Operations Roadmap

Additional workshops and 1-on-1s are utilized to help you navigate and accelerate your growth in the diverse and open world of tech strategy with clarity.

SUPPORT

Unlimited Weekly 1-on-1s and More Until You Succeed

After the first 8 weeks, the program continues. We continue to host additional workshops and support you with weekly 1-on-1s until you land a job that you're satisfied with. We don't think about Pathrise like a course that's done after you take it - we only consider ourselves successful when you have a signed offer in hand!
OPERATIONS PATHRISER SPOTLIGHT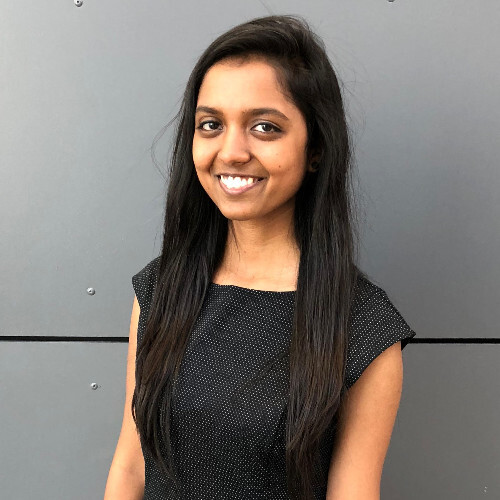 My mentor and I had personalized sessions and plans that we came up with together before each interview. He truly went above and beyond, teaching me everything from how to best convey my work to any technical concepts I needed.

All the 1-on-1 help from my mentor really helped me figure out how to think about a problem and communicate with employers during and in between interviews.
Kajol Patel
CLOUD ASSOCIATE AT AMAZON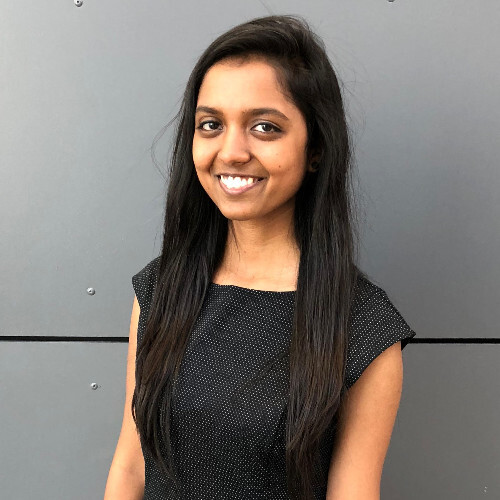 STRATEGY MENTOR SPOTLIGHT
Dan was an early employee at the leading survey product named SurveyMonkey as a project manager. He managed internal and external research projects there, which led to SurveyMonkeys core product, SurveyMonkey Audience. Dan eventually joined Salesforce to manage their market and user research, where he spearheaded multiple strategic initiatives.

After Salesforce, he founded and operated two separate startups, leading product at each and gathering funding by top investors like 500 Startups. Now Dan advises at Pathrise, utilizing his diverse background to guide job seekers in their own careers.
Dan Miller
PRODUCT STRATEGY MENTOR
TAKE THE NEXT STEP
If you're excited by tech strategy, you should sign up for Pathrise if...
You are tired of sending applications into online portal black holes and want to work with expert recruiters to teach you how to beat the system.
You'd like to ace your case interviews through practice and guidance on topics ranging from product discovery to market estimation.
You would benefit from 1-on-1 behavioral interview preparation to showcase your ability to lead or propose new features and initiatives.
You want to have insider knowledge to negotiate and navigate your way through the wide range of strategy and operations roles to advance your career.